We partner with modern brands and individuals by developing holistic digital solutions through strategy, design, and direction.
Qwarter is a creative company rooted in narrative and built on collaboration. Our team is a collection of inquisitive and open-minded creatives with a mission to express personality, values, and story through our work.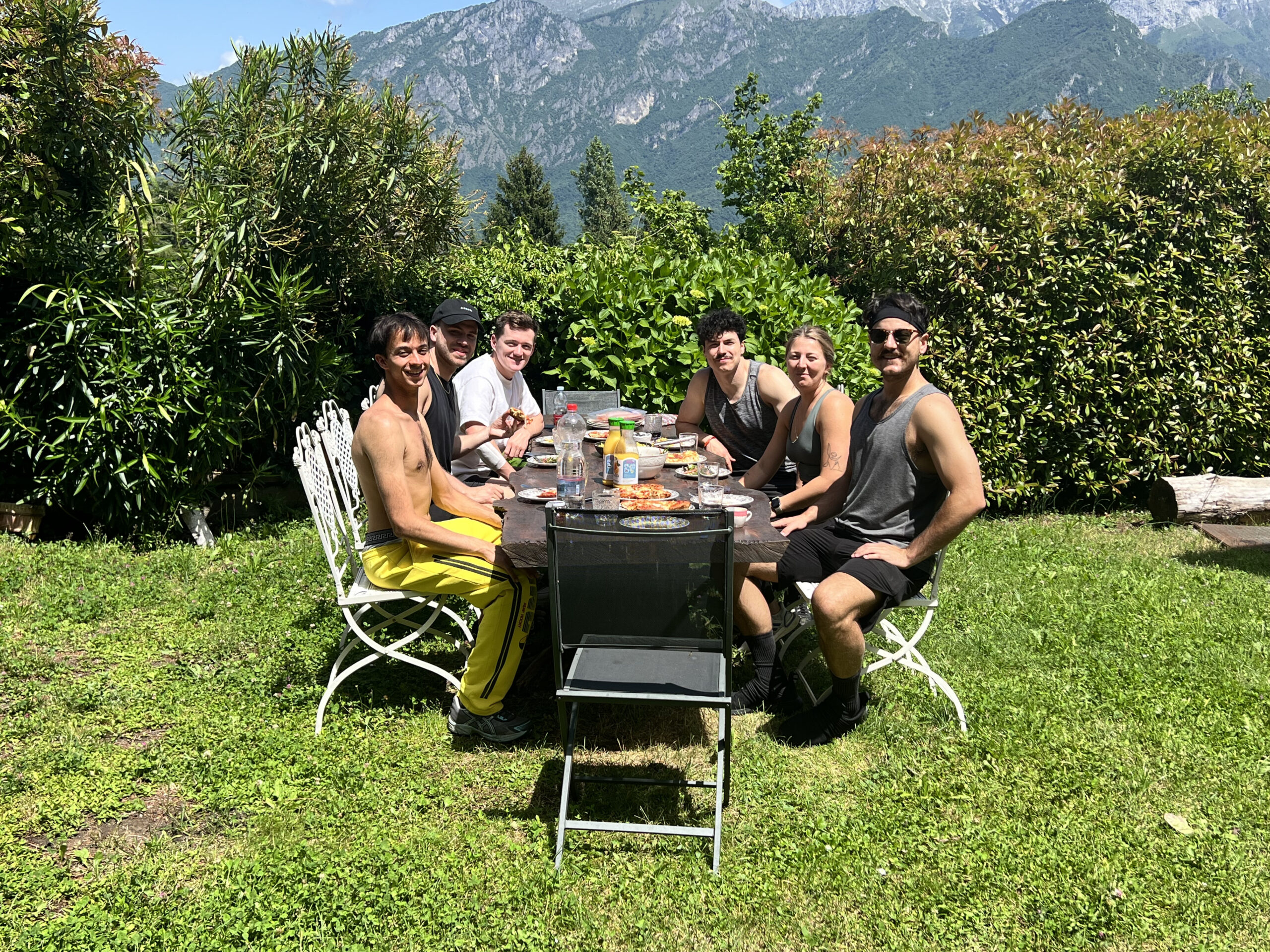 Lorenzo Scardicchio
Founder
Sergio Monti
Art Director
Emma Laurion
Graphic Designer
Alessio Monti
Data Visualizer

Define
Know the problem and uncover as many constraints as possible
Design
Generate as many solutions as possible while exploring the problem space
Refine
Validate which solutions work before distilling down the simplest design
Build
Translate this design into reality through code or specs
Learn
Understand whether the design was successful and what needs further work
Website Design & Development
Website Design
QWARTER is a full-service web design agency creating next‑level websites by strategically blending user experience and brand storytelling.
QWARTER's web designers and
developers create responsive websites that feel at home on any device. We build product landing pages, marketing sites, or UX UI for member portals.
Website Template
You can access any of QWARTER's
pre-made layouts
when looking to create a website at lightning speed. 
Front-End Design UI/UX
QWARTER a web design agency designing next‑level websites by strategically blending user experience and brand storytelling. Our web designers and
create easy to navigate, responsive websites that feel at home to anyone on any device. 
CRM Databases
QWARTER's customer relationship management
processes enable you to nurture relationships with your clients and organic website visitors.
 QWARTER connects your website intake form with CRM software that best fits your needs.
Build from Scratch
QWARTER full‑stack design and development agency build
websites using WordPress CMS. WordPress allows QWARTER to customize and build web applications from scratch to meet your design requirements and business needs.
Landing Page
Landing pages are used for lead generation.
 The actions that a visitor takes on a landing page is what determines an advertiser's conversion rate. A landing page may be part of a microsite
or a single page within an organization's main web site. QWARTER's landing page services usually display directed sales copy that is a logical extension of the ad, search result or link.
Branding
QWARTER is a branding agency offering a complete solution from naming and logo design to communications and style guides. A brand today is all about how it makes your customers feel. It's not just a logo, visual identity, or digital product design but rather a cohesive system that spans across all mediums and touch points.
Product Taxonomy
Product taxonomy
requires a deep understanding of your products and then devising a logical and creative way to present them to customers. Working with QWARTER will help you bring
ownership and proactive management of internal products, platforms, and enablers to your business.
Logo Design
Over 7 years of experience in print design, advertising, logo & brand identity creation. QWARTER has worked with clients such as Wall Street Journal, Pineapple Club, and LeadzUS. 
QWARTER specializes in clever, sophisticated and modern design. Past clients appreciate Qwarter's creative input, efficiency, curiosity and commitment to on-time delivery.
Brand Identity
Brand Identity are the visible elements of a brand, such as color, design, and logo, that identify and distinguish your brand in your customer's minds. Using colors, shapes, and visual elements in your businesses' products and promotions enables you to set yourself a part from the rest of the competition in your industry.
Content Strategy
QWARTER
starts each new digital product design partnership with an in‑depth discovery phase to immerse ourselves in your business. Our UX designers interview stakeholders, conduct user research, analyze your competition, and consolidate content. The result is an action plan on executing a holistic brand and user experience.
Brand Positioning
QWARTER helps you design your company's offering and image to occupy a distinctive place in the mind of your target market.