World's Top Auctioneers
Website Design & Branding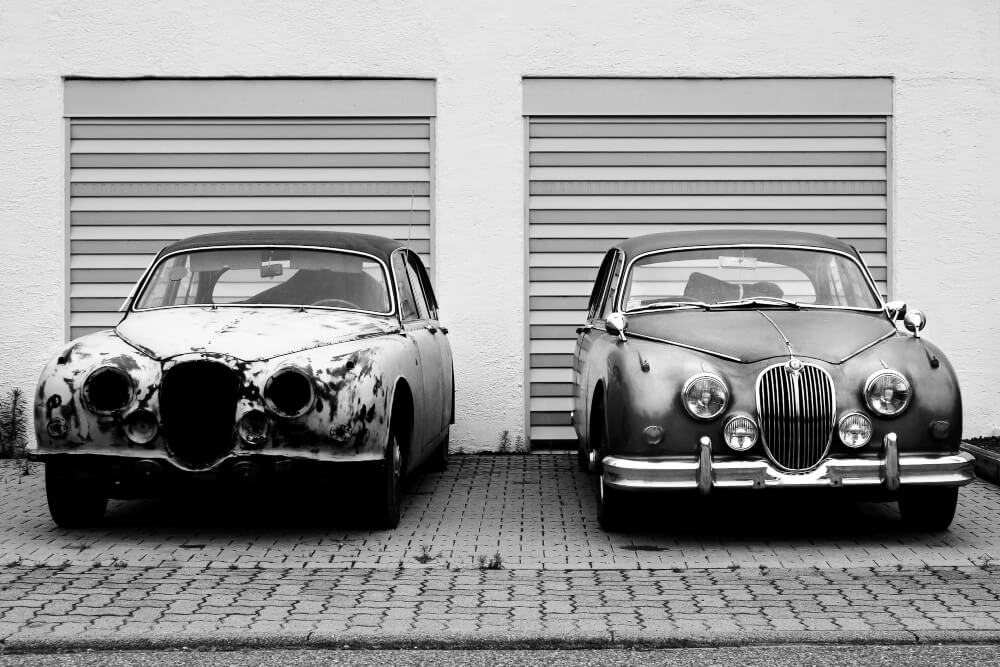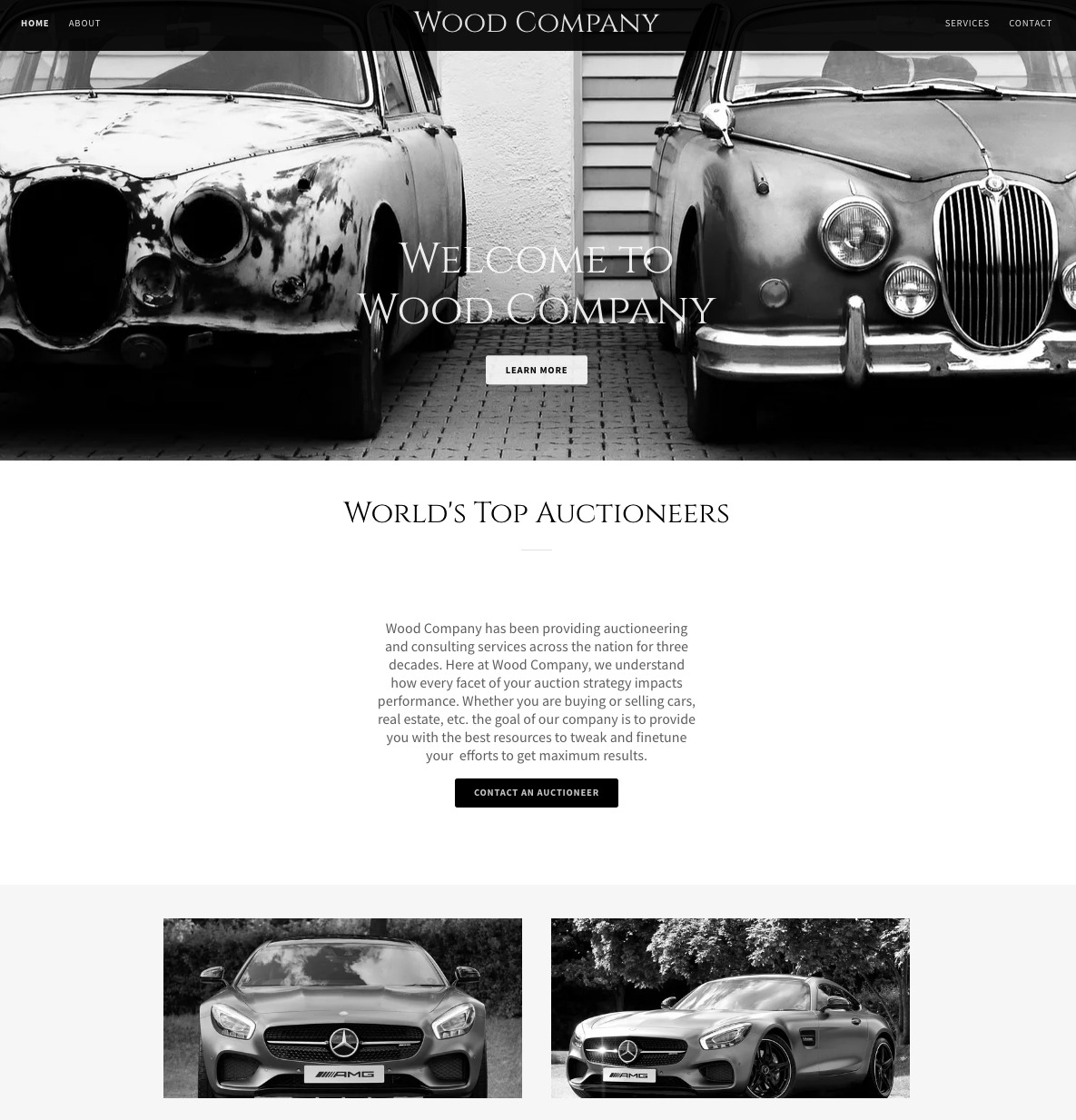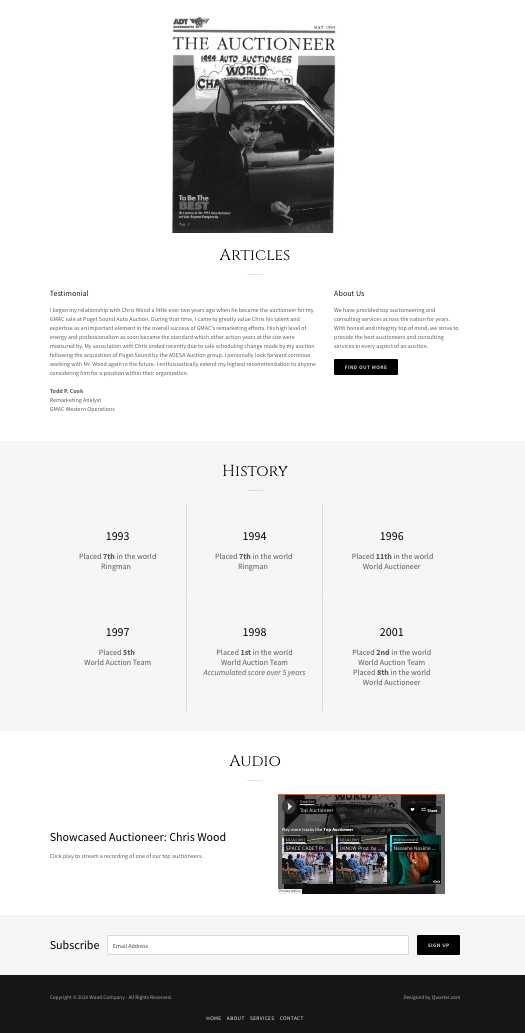 Industry Type: Professional Services
Product: Cyber Security & IOT
Wood Company was established following the owner's passion for helping his friends sell their cars through auctions. For over three decades, Wood Company has been selecting the world's top auctioneers that specialize in real estate, cars, boats, etc. and getting the most for goods sold.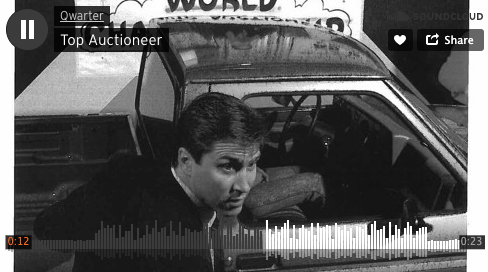 Aa
Adamina Regular 32pt
Average Sans 24pt
Average Sans 16pt
Average sans Bold 14pt
Wood Company has been providing auctioneering and consulting services across the nation for three decades. Wood Company understands how every facet of your auction strategy impacts performance. Whether you are buying or selling cars, real estate, etc. the goal of our company is to provide you with the best resources to tweak and fine tune efforts to get maximum results.
Deliverables
Logo




Sound Cloud Audio

5 Page Design

Imagery
Services
GoDaddy Build

Brand Kit

SEO Architecture

Calendar Feature
Challenge
For three decades, Wood Company has been providing auctioneering services for clients who are looking to buy or sell high-ticket cars. Qwarter's way of overcoming a highly competitive market was to double down on getting the user to experience the high energy Wood Company brings to the auctions by providing a live auction recording that speaks for itself. 
What sets Wood Company apart from the rest?
Solution
Wood Company's image-focused website drive the visual narrative, including images of vintage and modern cars that makes the experience of the user feel like an auction from the very outset. To demonstrate the brand concept and we showcased a range of Wood's work, including still images and an audio recording of Wood at a live auction. A robust directory of events for all upcoming auctions gives the user an opportunity to experience a live event. 
Audio recording of Wood Company at a live auction. 
Wood Company — World's Top Auctioneers
Optimizing from every aspect of auctioneering experience
To ensure that the new site would be on brand, on the landing page presentation we presented a timeline to showcase the awards Wood Company's accumulated over the years, including being placed 1st in the world at World Auction Team in 1999.
"Qwarter's approach focused on creating a narrative-driven website that lets our work and the cars take center stage. Qwarter created a simple and straightforward user experience taking our company's vintage DNA and translates the service into an iconic look that sets the tone for what to expect while the black & white style show and tell how Wood Company has created lasting value for its auction partners for decades."